Zip Refund had teamed up with RefundSafe to allow their nationwide tax preparers to offer this valuable add on service to their clients for the third year in a row. With acknowledgement the problem of irs identity theft continues to get worse for their preparers and clients, it was one of the first companies to do anything about it with the partnership with RefundSafe back to 2012..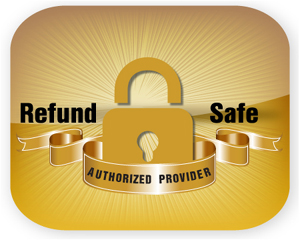 Zip Refund has a business model that is lucrative for all tax preparers, especially those that have regular tax clients and are only getting paid by the hour to service them. Such places like HR Block, Jackson Hewitt, Liberty Tax, Instant Tax and other large franchises currently pay by the hour even though the tax preparer has a built in clientele. Zip Refund does not have franchise fees and no upfront costs to get started allowing employees of the named franchises to go out on their own without the high start up costs that franchises charge.
RefundSafe is a low cost protection plan to ensure that if a tax client is a victim or IRS fraud, the tax client will rightfully receive their refund and the tax preparer will be rightfully be paid for their services. It also allows for the tax preparer to gain extra revenue with built in bonuses and rebates available to the tax preparer.
Although RefundSafe is available to all tax preparers and tax offices that sign up to provide this one of a kind tax service, Zip Refund has carefully designed the Agreement between the companies to be extra beneficial to those tax preparers that work for them directly.
Identity theft has become the number one problem of fraud for the IRS with over 3 million tax payers being affected by this problem last year. It expected to cost the IRS billions of dollars by the year 2016 and there is no end in site. Zip Refund has a strict policy on any kind of fraud and believes in doing everything possible to help those that are affected, thus the reason the company has teamed up with RefundSafe for the third year in a row.
For more information regarding offering IRS tax fraud insurance protection to your clients please review this site: http://refundsafe.com or contact us to join our team.