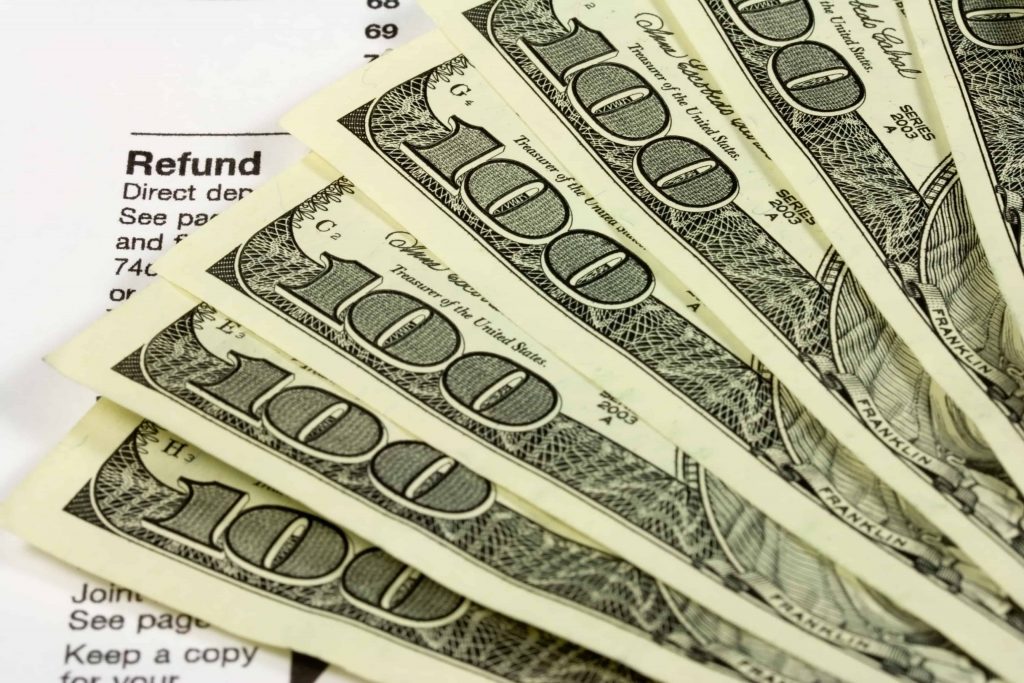 Odds are you're paying too high a tax bill today. The good news, though, is that means you could see a notably higher refund next year.
A research note from Morgan Stanley estimates 2019 refunds will top this year's by 26%, working out to an extra $62 billion given back by the Internal Revenue Service.
Payroll taxes are where people have been overpaying, says the investment firm, as most haven't changed their withholding. Combine that with the GOP's tax bill, which was passed last December and it increases the odds of a nice refund.
The bulk of the refunds,says Morgan Stanley, will be sent in February. And that could have some positive effects for the economy.
"We expect this boost in tax refunds to result in a sharply higher savings rate and elevated sales of big-ticket items in February and March 2019," the firm wrote.
The bulk of people getting refunds—some 65%—tucked them into savings this year, according to a Morgan Stanley survey.Meanwhile, 35% paid down debt and 12% splurged on a vacation, while 8% made a major purchase, such as a car or TV, with the refund.
The average refund as ofthe end of April 2018, according to the IRS, was $2,771, which was just 0.2% bigger than the 2017 totals. (The good news was they were sent out to people quicker this year.)
Better news? Your chances of an IRS tax audit in 2018 are the lowest in 15 years, as the branch has lost close to one-third of its enforcement staff since 2010. That's not expected to change next year.
From: fortune.com