IRS Funding & Taxpayer Identity Verification
February 11, 2016 – An Update on IRS Funding Patterns
As of this morning, the IRS has paid approximately 70% of refunds related to taxpayers who filed within the first weeks of the season. That leaves approximately 30% of these taxpayer refunds yet to be paid by the IRS.
This year, the IRS has generally paid refunds on a weekly cycle in a large batch of refunds near the middle of each week. In the past few years, the IRS tended to pay more refunds on a daily cycle.
We expect another large batch of refunds to be released by the IRS sometime next week, most likely near the middle of the week. Many of the currently unfunded refunds are expected to be paid by the IRS in the next weekly batch.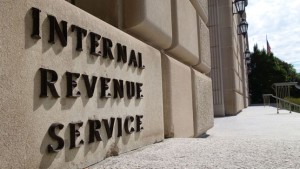 Taxpayer Identity Verification
If you have Taxpayers that have not received their refund and it has been more than 21 days (or thereabouts) we strongly recommend having the Taxpayer call the IRS to verify their identity.
This identity verification may be the reason for the delayed funding.
The Taxpayer can verify their identity by using one of the following options: