Due to its confusing nature, filing of tax returns is a dreadful thing for many Americans. Due to this, they choose to pay for the services of tax preparers' rather than make the computations and file the returns themselves.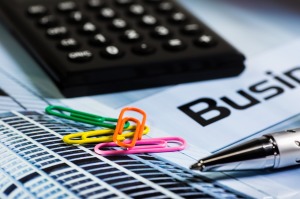 The great number of people, who require the assistance of professional tax preparers has caused the tax franchise business to bloom. So, if you have tax experience of some type , and like working with numbers and people, you may be interested in starting your own tax business. There are benefits to gain from this venture, such as being able to set your own working hours and earning from home. You become your own boss, as this is your own business that you will operate.
However, once you start out as a tax franchise owner, you should show these 3 characteristics in order to be successful in your business. Here they are:
Good Learner
The job does not require any skill sets or educational requirement, but you must display a willingness to learn. In a tax franchise, especially when you are just in the starting phase, there will always be some aspects that require training and continuing knowledge regarding the same. You may be trained by online or off, but it will be up to you to get the required knowledge from either other people or your franchiser when opening a tax business. You need to understand the ins and outs of the business, so be willing to take advice at all times.
Self Discipline
 Yes, you are your own boss; and yes, you are not reporting to anyone. This does not imply that you work, only when it is convenient for you. You must be capable of working hard.  This is important to make your franchise a success. Manage your time effectively; allot specific hours for your personal affairs and also for business. Being the boss of your own business also commands good communication skills with others and dealing with people. These traits will come in your favor and will play a big role in your success and progress.
Not Afraid to Ask For Help When Required
 When you are faced with a difficult issue to be resolved, you should never be afraid to ask for help or advice, either from your franchiser or other people.  When you ask for assistance from others in running your business, you can be relieved of the stress associated with your tax franchise. You can also make your business grow and become successful.
Being trustworthy is another trait that you must possess. Trust and loyalty are important characteristics when dealing with customers and staff and you must be able to maintain these.
Remember that every business carries a risk with it, although the tax franchise has less risk compared to others. Having good judgment is important; this will allow you to assess whether or not something is worth of a risk.
There are many other qualities required when you are starting a tax franchise business, however, as an owner; you should be exhibiting all these characteristics to guide you through success.
Zip Refund can help you as long as you have previous tax experience as it is important to know taxes when operating a tax franchise. Although not an actual franchise, Zip Refund provides you 99% of what franchises offer and a few things in addition. Why pay a large franchise fee when there is a better way.